Junior Dance
Exercise can be fun! Dancing At Hawthorn Woods

Hawthorn Woods makes Fitness fun for all ages! Dance classes have been enjoyed by many of our junior dancers in Ballet, movement and recently, Pom/Jazz dance/Cheer! Dancing is not only great exercise that encourages socialization (for all ages) but also provides discipline, strength, and coordination.
Stay tuned for upcoming dance class announcements - Spring 2019!


Congratulations dancers on completing 10 week
Intro to Poms Fall session 2018!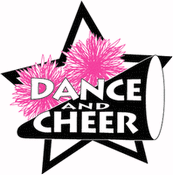 "Intro to Poms"- Fall 2018 Dance Class