Group Classes
Come join us in class!
Have fun in a group setting.

Hawthorn Woods Country Club offers a wide variety of Group Exercise Classes for all fitness levels.
All classes are led by certified and experienced instructors who specialize in each format offered.

For most recent class info, click here. The Fitness Center will continue to follow social distancing guidelines and continue all
group classes outside. Class registration is mandatory. Thank you!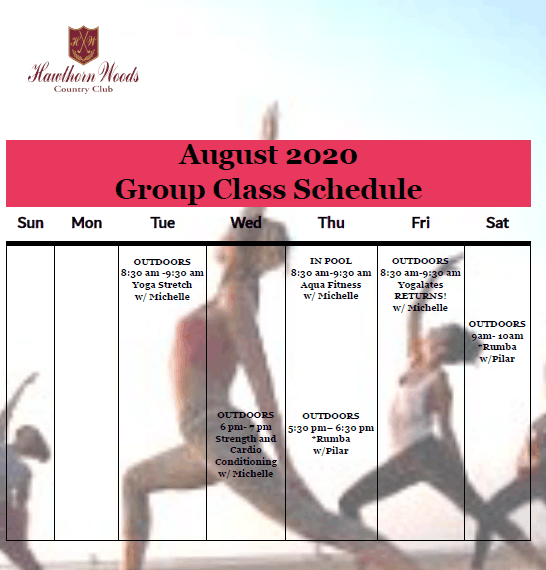 Fitness Director Michelle Jackson at (847) 847-3264 or
mjackson@hwccgolf.com