Special Programs
Blood Pressure Screenings:

Stop by the Fitness Center anytime between 7 am- 3 pm Monday- Friday,
and have your blood pressure measured.
Knowing your numbers is a great start towards maintaining good health!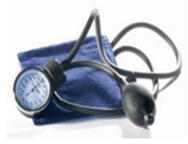 Equipment Orientations
Want to learn how to use some of the weight or cardio equipment in the Fitness Center?
Contact Michelle - Fitness Center Director to schedule a 10-15 min. free appointment
and add some variety to your routine!